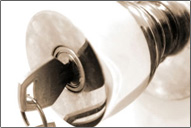 This website ("CashSurveysOnly.com", "our website", "us") is owned and operated by Cash Survey, Inc. CashSurveysOnly.com recognizes the importance of maintaining the privacy of our customers ("Customers"), registered members ("Members") and other website users (collectively "Users"), and we have posted this privacy policy ("Policy") to describe our practices regarding the collection and use of information gathered through our website.

This Policy is effective as of 02/15/07. We may from time to time update this Policy and invite you to review this page periodically. In the event this Policy changes, we will inform you by posting an updated Policy on this web page. All changes will go into effect on the date that is posted in our Policy. The new Policy will apply to all past and current users of our website and will replace any prior Policies.
What Information We Collect and How We Use It

CashSurveysOnly.com does not collect personally identifiable information from individuals unless they provide it to us voluntarily and knowingly. This means we don't require Users to register or provide information to us in order to view our site.

If you choose to become a Member, we collect some personal information about you, such as, but not limited to your name, address and contact information. We use the information you supply for the purpose of providing the services you have requested.

In certain instances we may disclose your personally identifiable information when we have reason to believe that it is necessary to identify, contact or bring legal action against persons or entities who may be causing injury to you, CashSurveysOnly.com or others. We may also disclose your personally identifiable information when we believe the law requires it. In the event of a merger, consolidation or sale or transfer of all or substantially all of our company or its assets, it is possible that all User information collected by CashSurveysOnly.com will be transferred to the purchaser or the new company.
Cookies
CashSurveysOnly.com uses "cookies". A cookie is a small file that is sent to your browser from a web server and stored on your computer's hard drive. We use cookies to help us determine whether a User has visited our website before or if they are new User. Cookies also allow us to track membership referrels from our Members. Most web browsers automatically accept cookies, but they should also allow you to instruct your browser to prevent the use of cookies. Please note that if you disable cookies certain aspects of our website will not function properly, such as the referrel tracking. The cookie doesn't track any personal information about you or provide us with any way to contact you, and the cookie doesn't extract any information from your computer.
Third Parties Service Providers
CashSurveysOnly.com sometimes employs other companies and individuals to perform services for us. For example, we hire agencies to analyze data, to fulfill membership orders you place, and to provide customer service. These parties have agreed to hold this information in confidence, not use it for any purpose except to carry out the requested service, and honor CashSurveyOnly.com's privacy and security policies in the way this information is handled.
Security
CashSurveysOnly.com takes your privacy and security seriously. For this reason we have established security measures including locked doors and files, electronic security and managerial controls that limit the potential for misuse of information by employees, contractors and other third parties.
Secure Order Guarantee
Rest assure that with us your credit card informations is secure. Our merchant provider uses the latest in SSL technology to ensure your billing information is secure.
Marketing
We reserve the right to contact you via mail, email or phone on any special promotions that we might have. We may also contact you for any other sorts of reasons at any time as we see fit.
Cash Surveys Only is a project of Cash Survey, Inc. it was designed to provide a service for regular working people, by helping them earn an extra income and become their own boss through working in the comfort of their own home in the survey taking business. We understand that, people who are looking to work from home want to start right away. that is to say, without investing a lot of time and money. This is where Cash Surveys Only comes into play. We have compiled a list of survey companies that are willing to pay you money for your opinion and feedback on certain products and services. The survey companies that we list will pay you cash for your opinion. Members of our site earn hundreds of dollars on a monthly basis.